What is Special Education?
In accordance with Federal and State guidelines, Special Education programs and services are provided to students with disabilities which adversely affect their educational performance. Eligible students are provided a free and appropriate public educational program in the least restrictive environment according to either the Individuals with Disabilities Education Improvement Act (IDEA) or Section 504 of the Rehabilitation Act of 1973 (Section 504).
Children eligible for services under the IDEA are those with disabilities such as Autism, Intellectual Disabilities, Deaf-Blindness, Hearing Impairment, Visual Impairment, Speech or Language Impairment, Orthopedic Impairment, Emotional Disturbance, Developmental Delay (preschool), Multiple Disabilities, Traumatic Brain Injury, Specific Learning Disability, or Other Health Impaired.
Children eligible for services under Section 504 include children who have record of a physical or mental impairment that substantially limits one or more major life activity.
If you know of a child who may have a disability or a physical or mental impairment that substantially limits a major life activity, or if you would simply like additional information, please contact the Administrative Office at 419-673-0775.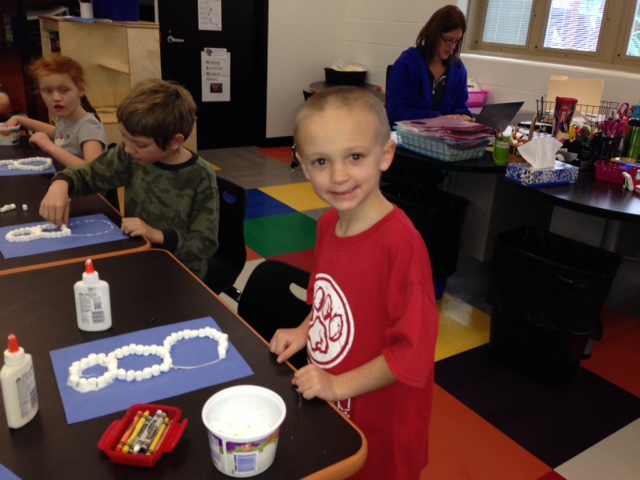 IDEA Part B Funds, Parents Right to Know:
The Ohio Department of Education, requires that any school district receiving IDEA Part B funds must notify parents of each student attending any school receiving IDEA Part B funds that they may request an opportunity for comment available to the general public, including individual with disabilities and parents of children with disabilities regarding the use of IDEA Part B funds.

These meetings could be at the monthly board of education meetings held at the administrative building or another meeting requested by the individual including members of the Special Education Leadership Team, the Superintendent and Treasurer. Information regarding how the school allocates these IDEA Part B funds will be provided in a timely manner.
Requests may be made in writing to the Director of Student Services.
Links